You can secure a great number of fall flowers to decorate your home or your backyard. You can also gift these blooms to your loved ones for expressing your joyful and caring emotions.
Halloween is a festival that arrives in the Autumn season. Hence, several fall flowers come into our minds to celebrate the Halloween festivities. You can secure a great number of fall flowers to decorate your home or your backyard. You can also gift these blooms to your loved ones for expressing your joyful and caring emotions. Festivals come with ecstasy and excitement all around. To keep the liveliness alive, you must garnish your surroundings with a ton of beautiful flowers. Some tremendous flowers for Halloween are as follows –
Sunflowers
Sunflowers are named so because their bloom is seen to be elevated towards the sun. This fact denotes that sunflowers are keen to represent light, exhilaration, and confidence. You often gift sunflowers to the people to raise their spirits. These blooms give birth to optimism and courage in the people. They are eternal sunshine scattering delight and hope all around. They turn any atmosphere serene and calm during the festive days. Procure peaceful sunflowers for your Halloween gardens with our Greensboro flower delivery.
Daisies
Daisies are universally used to rejoice in prosperous occasions. These blooms have various hues to please your eyes and represent different emotions for the people they are given to. The Orange daisy is the famous Halloween bloom. It denotes perpetual warmth, friendship, and cheerfulness. People crave comfort and warmth in the fall because of the cooling temperature. These blooms satisfy those needs assuredly. Yellow daisies are also used in Halloween flower bouquets to spread bliss and unity among all.
Roses
Roses are known as the most captivating blossoms for celebrating a festival or someone's big day. These blooms never disappoint us with their enchanting aroma and sparkle. There is not a single person who won't adore roses. The general symbolism of a rose is deep love. But the symbolism varies from colour to colour and how many roses are presented. The red rose is the familiar one. It denotes intense love and affection. We give this rose to someone whom we admire wholeheartedly. Orange roses are the perfect Halloween flowers because they denote vigour, strength, and enthusiasm. Red roses along with orange roses are incredible Halloween floral arrangements.
Carnations
Carnations are pleasing to the eyes and the symbolism is devoted to the soul. It represents the deep beating heart of a mother. The lush petals are soothing to the soul and denote new beginnings, good wishes, and pleasure. Red carnations in a flower bouquet will denote your desire for someone whom you love with your whole heart.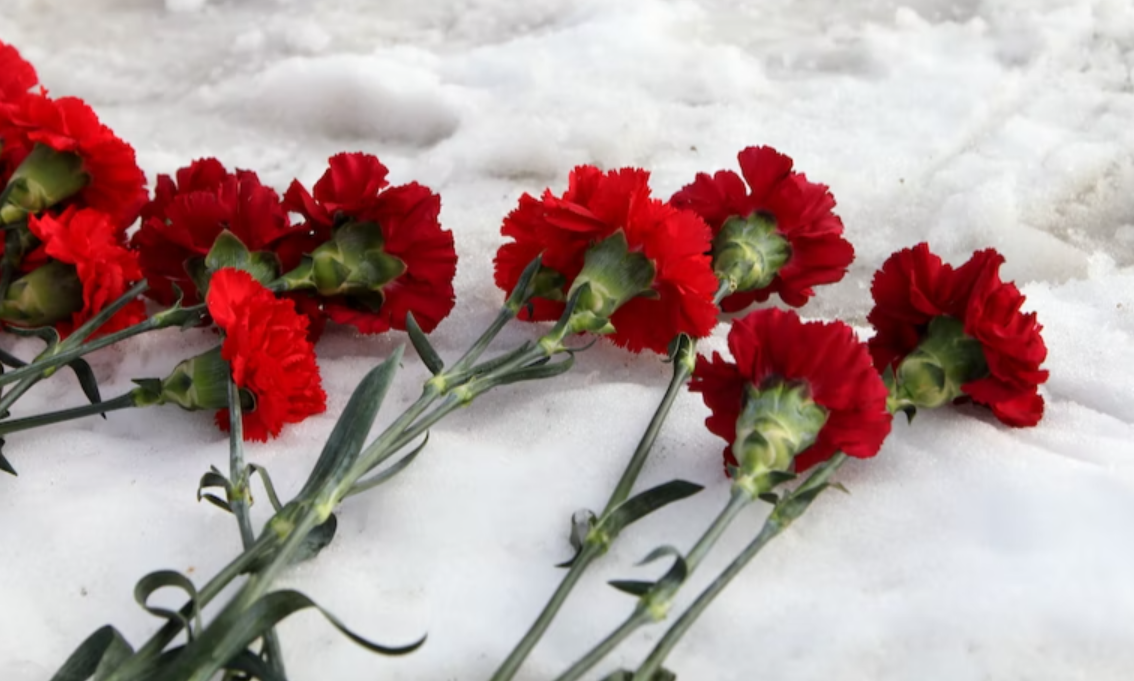 Chrysanthemums
Chrysanthemums during Halloween would mean that you appreciate the fact that the festival is about a fresh start and enjoying life to the fullest. Chrysanthemums prominently symbolise rebirth and lifecycle. Red chrysanthemums are used for giving a vibrant tone to the bouquet with the symbol of passion and fondness.
Statice
Statice is popular for its mushy petals along with its cloudy appearance. It is used in scents because of its musky odour. While ornamenting this flower you would indicate that you want to forever remember the night of joy and excitement that you are about to cherish.
Alstroemeria
Alstroemeria is also called Peruvian Lily. This flower can be given to your close friends or family friends while attending a Halloween party. Alstroemerias are one of the most adored and cherished blossoms because they represent friendship, energy, and optimism. Organise pink alstroemeria in a bouquet for your lady love. It will depict how much you admire her beauty and her virtue. Yellow alstroemerias are common for decorating the living room as they will scatter happiness, togetherness, and thrill all around.
CONCLUSION
Halloween comes with a bucket of delight and amusement. This bucket can include your favorite blooms with the delicious candies that every kid and the elder would adore. You must decide the décor that you want to garnish according to your place. The festival might sound creepy but it is also supposed to be fun and cheerful. Flowers will keep the environment aromatic and serene for everyone to enjoy the festival with energy. You can carefully pick and send flowers in Greensboro NC by just visiting Flower Queen.