Flower arrangements are flourishing gifts to offer someone on thanksgiving. Gifting someone splendid blossoms shows that you care about your dear ones' existence and want them in your life forever.
Thanksgiving is a blissful and blessed occasion for spreading love and delight and feeling grateful for having wonderful people. Flower arrangements are flourishing gifts to offer someone on thanksgiving. Gifting someone splendid blossoms shows that you care about your dear ones' existence and want them in your life forever. The finest 12 Thanksgiving flower arrangements to send to your family and friends are hereby cataloged
Blue Skies Bouquet
This captivating bouquet consists of blue delphiniums, purple statice, yellow roses, and white lilies. Blue delphiniums are well-known for connoting dignity and new beginnings. Yellow roses are perfect blooms to sparkle friendship and affection. Thus, this could be a perfect gift for your close supportive friends. They will be reached on time with our thanksgiving flowers delivery in Greensboro.
Brightest Days Bouquet

It is a gorgeous arrangement of purple statice, orange lilies, white daisies, yellow roses, lavender roses, and lavender flowers. Lavender blooms are known for denoting royalty, respect, and longevity. You can gift this mesmerizing bouquet to your family to honor them with gratitude.

Delightful Bouquet

This bunch of flowers consists of yellow solidago, yellow daisy, light pink carnations, red and orange roses, and statice. Yellow daisy is a jovial blossom to scatter a huge amount of happiness and enthusiasm all around. The same goes with yellow solidago. Local florist Greensboro, Nc got all these crispy blooms wrapped in a wooden box for your thanksgiving.

Crazy Daisy
This ravishing arrangement includes white daisies, green button poms, pink alstroemeria lily, purple statice, lavender blooms, and pink spray roses. White daisies have significant capability to display modesty, humility, and truthfulness. Green button poms will deliver the message of good health and prosperity to someone.

24 Long Stem Red Roses
As the name of the bouquet suggests this is a glimmering vase of long-stemmed red roses with greeneries in addition. Everyone's aware of the importance of a red rose, it signifies deep love and fondness. They will show care towards the receiver.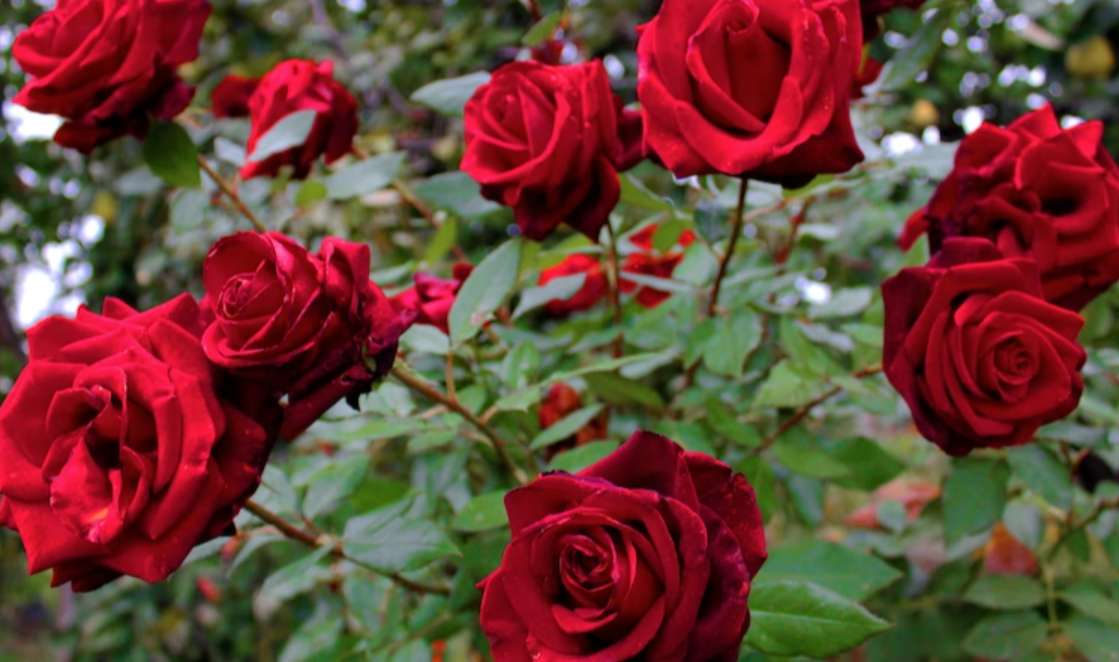 Hello Sunshine
The florist has tenderly arranged a bouquet of 15 sunflowers, Limonium, and glowing greenery. Sunflowers are an absolute charm and bring peace to a house. They are bright and sunny blooms and make the atmosphere gleeful. They are perfect thanksgiving centerpiece flowers.

Blue Bouquet
This fascinating blue vase is jammed with splendid blossoms like blue delphiniums, white roses, white daisies, purple statice, and white Asiatic lilies. White blooms are recognized for representing loyalty, innocence, wisdom, encouragement, and nobility. This arrangement can be gifted to your parents on Thanksgiving for filling their spirits with love and care.

Modern Passion
The red and pink roses in the bouquet make them a perfect gift for your spouse. They reflect the adoration you keep for them in your heart. It will express your gratitude towards their overwhelming support and affection. Stargazer lilies are also used for complimenting their beauty and how sophisticated your spouse is.

Harvest Celebration
This cluster of blooms has mesmerizing white roses, pink alstroemeria, bronze daisies, and additional greenery to bring holiness and traditional vibes.

Rose Lemonade Bouquet
This is a marvelous arrangement of yellow lilies and pink roses. The pink roses depict softness and caring gestures towards your dear ones.

White & Pink Bouquet
The bouquet of pink carnations and white daisies depicts serenity, peace, and warmth for your family and friends. The Greensboro Florist suggests you keep them moist when presented to your people so the mellow fragrance enchants them in no time.

Sweet Autumn Delight
Yellow carnations and orange gerberas are motivating blooms to be organized in a crystal vase. They disperse courage and strength among your loved ones.
CONCLUSION
Flowers are flawless presents for the occasion of Thanksgiving as flowers are also harvested and brought to you in fresh eminence. You can acquire all the mentioned flower arrangements from our online shop at Flower queen.