From complementing your prom dress to holding up for countless photos, your prom flowers require some consideration to get right.
Prom night is a rite of passage that creates memories to last a lifetime. The flowers you choose as part of your prom look play an important role in capturing the special moments of the evening. From complementing your prom dress to holding up for countless photos, your prom flowers require some consideration to get right. Use these tips to choose prom flowers from your local flower shops in Greensboro NC that are as memorable as the night itself.

Choose flowers that match your prom dress
The corsage and boutonniere are meant to complement your outfit, so choose flowers that match the color and style of your prom dress. If your dress is pink, go with pink roses or carnations. For a blue dress, blue orchids or iris would be striking. Matching the flower type to your dress, like choosing soft peonies or dramatic calla lilies, will create a cohesive look.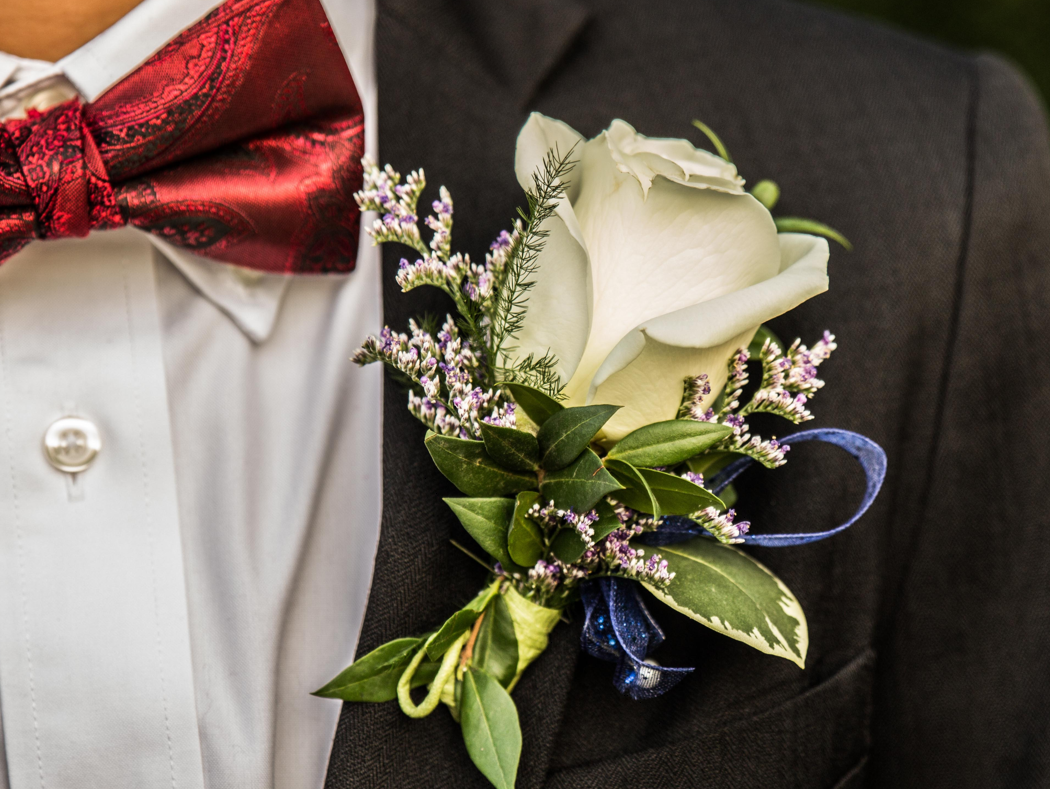 Consider the color palette
Prom pictures will capture you with your date, flowers, and all. Make sure the colors of the boutonniere and corsage go well together for photos you'll cherish for years to come. If your dresses are in the same color family, flowers in a complementary shade will create a stylish contrast. For complementary colors in different families, like a yellow dress and a blue suit, a mix of yellow and blue flowers is a great choice.
Choose high-quality flowers
For prom, you want corsages and boutonnieres made of fresh, high-quality flowers that will last through a long evening of dinner, dancing, and photographs. Let your florist in Greensboro NC know the flowers will be worn for several hours, so they choose blooms that hold up well, like roses, orchids, lilies, or gerbera daisies. Stay away from more delicate flowers like hydrangeas, that wilt quickly.
Consider adding greenery
Adding greenery like eucalyptus leaves, baby's breath or ferns around the edges of the corsage or boutonniere helps fill it in and creates an attractive natural accent. The greenery also gives the flower piece more bulk so it shows up better in photos. For boutonnieres, a few sprigs of greenery tucked into the folds of the lapel finish the look.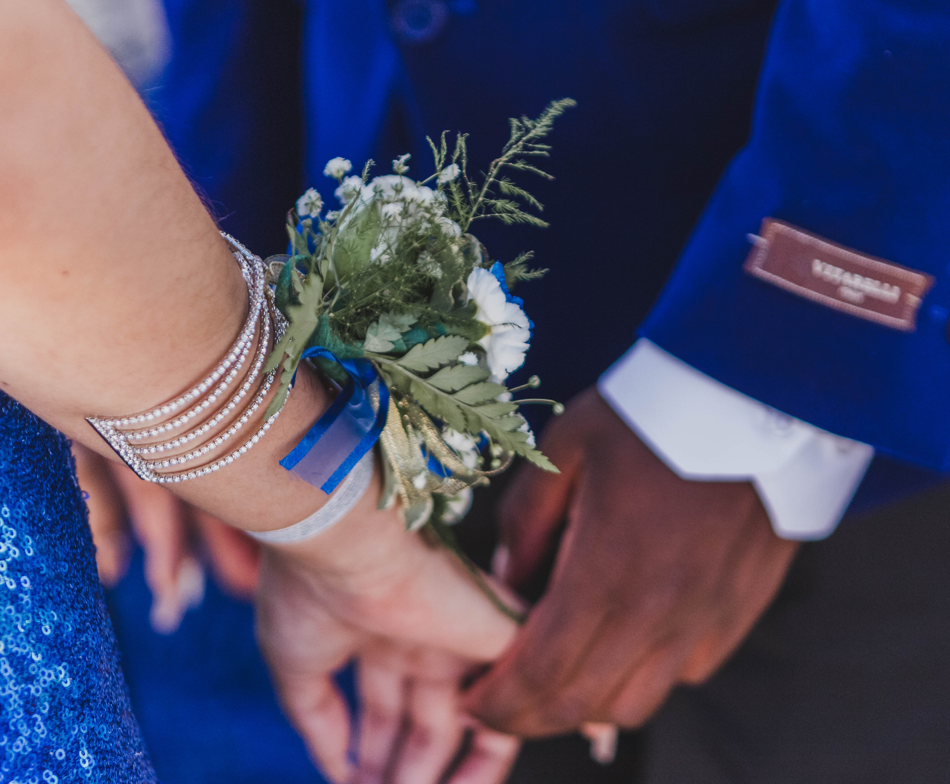 Choose a ribbon to match
The ribbon used to attach the corsage and boutonniere should complement the flowers and your outfit. Velvet ribbon in a coordinating solid color or a metallic lace ribbon is a classic, stylish choice. If your dress has a print, a ribbon with a similar pattern helps bring the look together. Consider ribbons in a contrasting color for more drama.
Discuss your options with your florist
When ordering your prom flower bouquet, schedule a consultation with your florist either in person or over the phone. Discuss your dress details, colors, and the overall look you want to achieve. Let them know if you have a preference for certain blooms or styles. A reputable florist will provide recommendations to help ensure you get the corsages and boutonnieres of your dreams. With Flower Queen florists, they can offer you a wide range of flowers that are in your budget.
Order in advance
Don't wait until the last minute to order your bouquet of flowers for prom. Place your order at least 2 weeks before prom to ensure the florist has enough time to source high-quality blooms and prepare the perfect corsages and boutonnieres for your big night. Last-minute orders often mean the florist is limited in their flower choices. Ordering in advance also gives you time for any changes needed.
Consider a wristlet instead of a pin-on corsage
Pin-on corsages can damage delicate fabrics and often come off or move around during dancing and photos. A wristlet corsage eliminates pin holes and slipping, keeping your flowers securely in place all night. A wristlet corsage also allows for a more substantial, bouquet-like arrangement that makes a dramatic statement. Discuss wristlet options with your florist.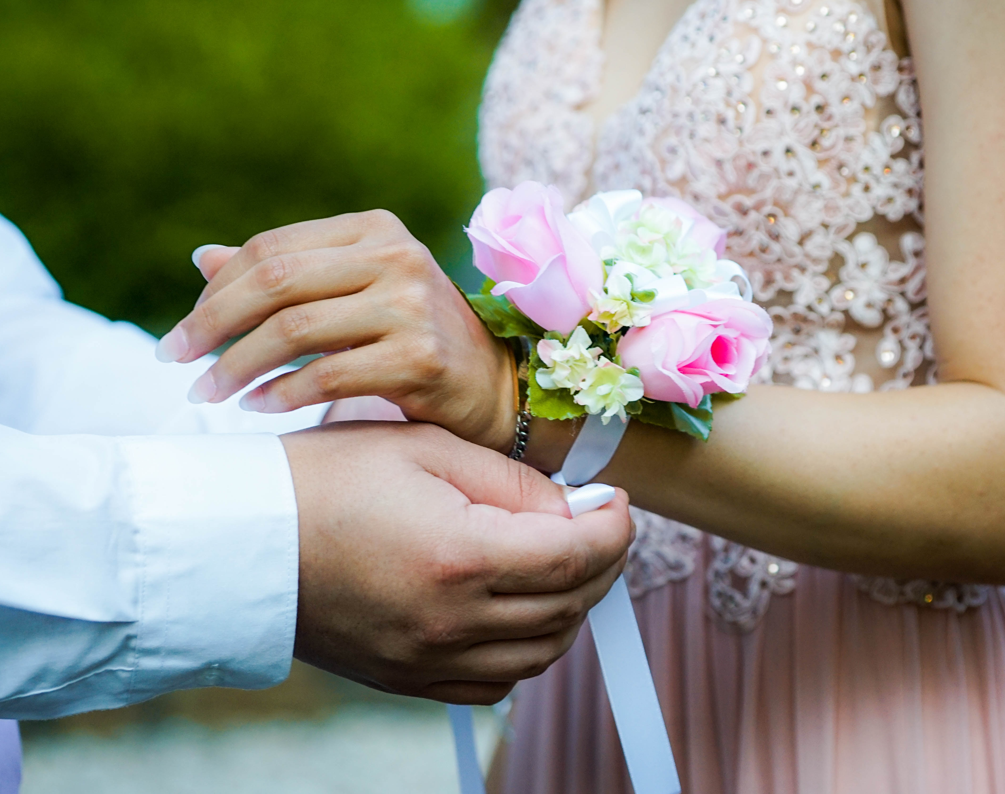 Keep your flowers fresh
To enjoy your prom flowers for as long as possible, follow some basic care tips. To ensure your flowers remain fresh upon arrival, start with a Google search for prom flowers near me- this way, you can find a local source and minimize the risk of wilting during transportation.
Keep the corsage or boutonniere in a cool location out of direct sunlight before pinning it on. Gently mist them with water to keep them hydrated but not soaking wet. Once attached, avoid touching the blooms, especially wrist corsages. Remove the flowers soon after prom and refrigerate them overnight to slow their wilting. With proper care, you may be able to keep some types of flowers fresh for a week after prom.
After finding your dream prom dress and shoes, don't leave your flowers as an afterthought. Let the expert florists at Flower Queen help craft prom flowers as unique as you are. Order your prom flower delivery in Greensboro, NC today!
Also Read: 8 Reasons Why You Should Give Flowers to Your Boyfriend